Enter the world of slot games at Bitcasino!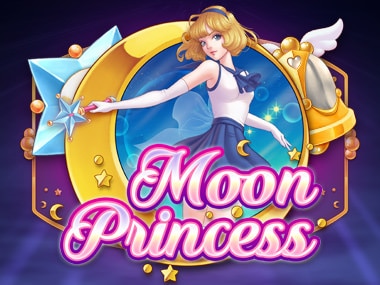 PLAY'N GO
PLAY'N GO
PUSH
PLAY'N GO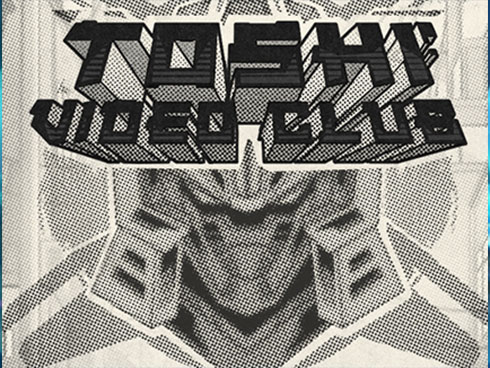 PRAGMATIC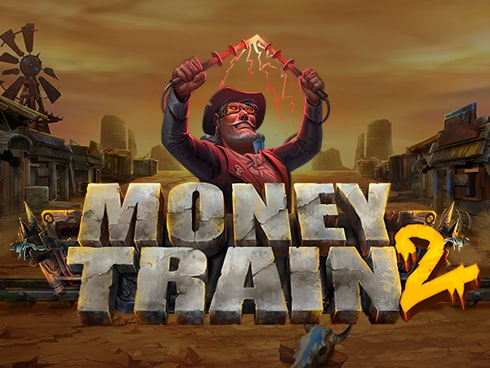 RELAX GAMING
PUSH
PRAGMATIC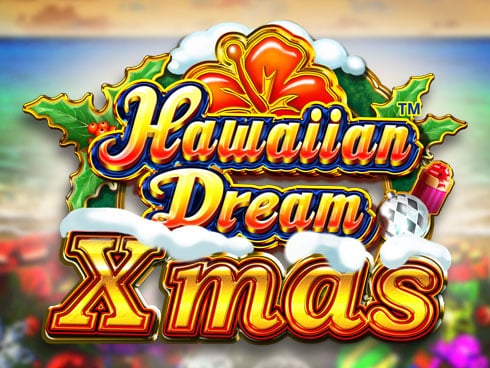 PRGOLDEN HERO
BIG TIME GAMING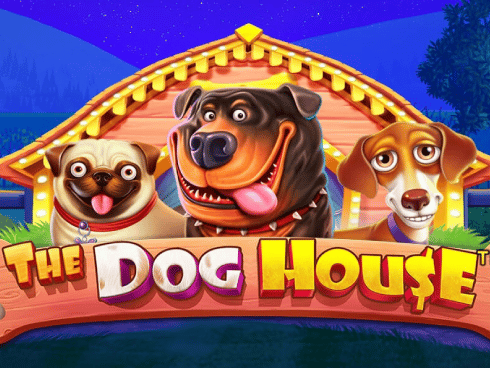 PRAGMATIC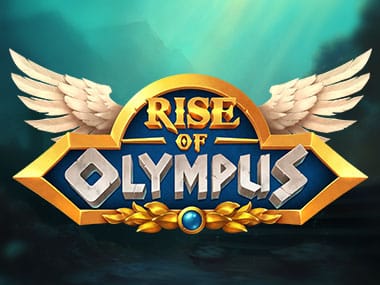 PLAY'N GO
YGGDRASIL
Get access to tons of different slot games when you play here at Bitcasino! Prizes and exciting gameplay await as you spin the reels and get a chance to win jackpots.
Not only that, but you can go on different adventures ranging from fantasy worlds to sci-fi ones with various slot themes. You'll never get bored playing online casino slots here at Bitcasino!
What makes slot games popular?
Now that the digital world is thriving and almost everything can be found online, you can now play your favourite slot games in the comfort of your home too! All you need to do is sign up for a Bitcasino account and you'll have thousands of slot games at your disposal. Here's why slots are the go-to casino games of many online players:
A diverse selection of games
If you've ever played slot machines in a land-based casino, the experience isn't all that different at Bitcasino. You can visit the online casino slots page and take a look at the diverse selections available.
From there, you can choose one that appeals to you and get to know the themes, developers, paylines, and more. You can filter your searches depending on your preference. Moreover, you can play the games for free so you can get an idea of how it works.
Quality animations and graphics
The animation and the graphics are another major selling point in slot games. Depending on your preference, you can look for slot games with a similar theme.
The great thing about playing slot games at Bitcasino is that you never know what to expect. There are so many games that you can access with one click of a button. Various animations and styles are available that you can never find in regular land casinos.
Easy gameplay
The design and symbols of the games are simple and similar to land casinos. You simply have to place your bet, start spinning the reels, and hope that you land winning combinations. Every game is different in the sense that they can have different paylines, jackpots, symbols, mechanics, and bonus games.
Immersive themes
Online casino slots feature a wide range of themes unlike in land-based casinos where you're limited to the physical machines in the location. Whether you're into adventure, pop culture, ancient Egypt or fantasy, you can find it all here at Bitcasino.
Accessible
Avid casino-goers like playing slot games because it's accessible anytime and anywhere. All you need is a gadget like a tablet or your phone and a good internet connection.
Withdrawing and depositing money is also easy because you can connect your accounts to Bitcasino with ease. Whether you're using cryptocurrencies or fiat money, these modes of payment are all supported.
Rewarding jackpots and bonus features
Last but not least, slot games are a fun and exciting way to win money. If you place big bets or trigger special features, there's a bigger chance that you can win more payouts. In the end, the ultimate goal is to win the jackpot and go home with massive winnings!
Popular slot game themes
People love to play because of the variety of slot game themes. It keeps the experience exciting and you can come back every day to try something new.
You'll never run out of new games to discover here at Bitcasino. To learn more, take a look at some of the most popular classic slot games you can find here:
Classic slots
Even though the world of online casinos has revolutionized slot games, some people still look back to the good old days. If you're the kind of person who misses the classic slot games with the lemons, cherries or BAR symbols, you can find it here!
Some of the classic slot games in Bitcasino even mimic the music and clicking of the reels, so you can get a blast from the past. Take a look at some of the best classic slot games below:
Fruit Mania (Gamomat)
This exciting game by Gamomat features all of the classic symbols you know and love. Start spinning the reels and come across classic symbols like grapes, cherries, lemons, and the lucky number 7.
When you spin the reels, the game features the nostalgic click-clacking and beeping. Before you know it, you'll feel like you're transported back to the good old days.
Vegas Wins (Booming Games)
This unique slot game by Booming Games is known for its crossover of classic slots and neon-themed symbols. Here, you can still come across symbols like the bells, cherries, and the lucky number 7 in every spin.
Some of the other unique symbols include a four-leaf clover and a horseshoe. Without a doubt, this slot game is easy on the eyes and will keep you entertained for hours on end.
Movie-themed slots
Who doesn't love movies? Now you can take your love for films to the next level and get that movie magic into your casino experience. You may even be lucky enough to find your favourite movie and witness its iconic elements in game form here at Bitcasino!
Meet your favourite characters and feel as if you're back at the cinema. See some of the popular movie-themed slots below:
At the Movies (Betsoft)
This slot game will bring you back to the cinema and relive some of the iconic movie roles and symbols. You can see symbols like a magazine cover of Brad Pitt, a bucket of popcorn, a space scene from Star Wars, and even an Emmy award statuette.
You can also enjoy the simple sound effects and the appearance of an iconic moviehouse placard at the top of the reels. Talk about movie madness!
Gladiator (Betsoft)
For those who love the movie Gladiator, this popular release by Betsoft is the one for you. It features all the key elements of the movie like the arena, the soldiers, attire, and even the music! Some of the symbols of the game include a tiger, a horse, a shield and sword, and the gladiator himself. Try this intense game and be the ultimate winner in the arena!
Destination themed slots
If you're stuck at home and want to go on an adventure, you can rely on slot games! Take a trip all over the world and meet interesting characters in every spin. You don't have to go out and book an airline ticket. Instead, you can do all these and more in the comfort of your own home.
To start your journey, take a look at some of the best destination-themed slots at Bitcasino:
Books & Bulls (Gamomat)
What better way to start your adventure than by going on a trip down the cobblestone streets of Spain? Meet flamenco dancers and bull riders as you spin the reels to win big rewards! Lively salsa music will accompany your gameplay and make for an unforgettable experience. Come on over and experience a summer getaway like no other!
Leprechaun Goes Wild (Play'n GO)
Go on a trip to the sunny field of Ireland when you play Leprechaun Goes Wild! With every spin of the reels, you will be transported to a whimsical setting with lots of clovers and Irish beer. Who knows, you might even meet some leprechauns along the way! Test the luck of the Irish and go on an unforgettable journey in this slot game.
Fantasy and adventure-themed slots
Those who fancy thrilling and out-of-this-world adventures have come to the right place. Bitcasino is also home to some of the best fantasy and adventure slot games out there. Whether you're into dark wizards or enchanted fairies, you'll find something suited to your liking.
Keep reading to see some of the best fantasy and adventure games below:
Book of Darkness (Betsoft)
Go on an unforgettable journey with a Huntress and a Dark wizard to find the book of darkness. Some people say it holds the secret to luck and fortune, but you'll never know until you get your hands on it. Some of the game's symbols include an elixir, some precious stones, and a dagger.
Enchanted Crystals (Play'n GO)
Gather the courage to trudge through an enchanted forest and find all sorts of surprises. You will feel as if you've come straight from a fairytale when you meet the fairies of Enchanted Crystals. You will also come across symbols like enchanted butterflies and catch a glimpse of some fairy dust!
Action and crime-themed slots
For those who want to experience the thrill and excitement of slot games, you can head to the action and crime-themes slots page! There you'll find guns, cars, intense music and more on the reels in every spin. See some of the popular games in this theme below:
Golden Colts (Play'n GO)
Choose your player and pray to your lucky stars when you play Golden Colts. This intense game features the dark streets of the wild wild west. Start by spinning the reels and see symbols like a skull, bandits, and a golden bull. At the end of the day, only the best shooter wins!
Space Race (Play'n GO)
If you're the kind of person who loves astronauts and outer space, then this is the game for you. Enjoy futuristic sounds and symbols like an astronaut, meteor strike, the moon, and many more. You're in for an out of this world experience when you place Space Race and get a chance to win huge winnings!
Fashion and romance-themed slots
You don't have to watch a romantic comedy to experience romance and fashion because you can do it all here at Bitcasino too! Feel the butterflies in your stomach and witness passionate moments unfold in every spin when you play these romance and fashion-themed slots:
Book of Romeo and Julia (Gamomat)
Experience a tale in Verona as the two lovers, Romeo and Julia, hide from their loved ones who aim to break them apart. Can their love survive when their worlds are divided? Use the game's symbols like a letter, sword, and Julia's secret diary to help this couple get their happily ever after!
Prissy Princess (Play'n GO)
Now's the time to unleash your fashion sense and try on different dresses in Prissy Princess. You can even meet some handsome knights along the way! Spin the reels and enjoy the sights of gorgeous towers and save the Prissy Princess from the dragon in this slot game.

The best slot game developers on Bitcasino
Bitcasino offers slot games from some of the best game developers in the world. Take a look at some of the best slot game developers here at Bitcasino:
Yggdrasil
Without a doubt, Yggdrasil has solidified its position as one of the best developers out there. Most of their games feature stunning graphics and an inventive story. When you play games by Yggdrasil, you can be sure that you will be immersed in the world of slot games, no matter what the theme is.
Hades Gigablox is one of the most popular Yggdrasil games. It gives you access to the underworld and features amazing symbols like his hellhounds and the different monsters from the underworld. Another great game by Yggdrasil is Super Heroes. You can choose your favourite hero and work together to defeat the villains in the city.
Booming Games
Booming Games is known for its inventive slot themes and fun bonus games. You can visit a tropical island first then go to a luxury mansion the next. Without a doubt, Booming Games is one of the game-changers in the world of online slots. You can always expect great games from them!
Horror House is one of the best slots by Booming Games. It features that classic horror movie vibe where you can meet creepy dolls, cats, and bloodthirsty vampires. You can also play VIP Filthy Riches and get a taste of what it's like to live the good life in private jets, sports cars, jacuzzis, and mansions.
Play'n GO
Another one of the big names in the slot category is Play'n GO. This developer is known for making unique themes and gorgeous graphics. With every spin of the reels, you can enjoy amazing music and even a few surprises and extra features here and there.
One of Play'n GO's best games is Reactoonz. You can be among adorable little monsters and collect as much as possible to win big! This isn't like your typical slot game because it follows the rules of a bubble blaster game. Another great game is Rabbit Hole Riches, where you can meet with the Mad Hatter and defeat the forces of the Queen of Hearts.
Betsoft
If you're the type of person who enjoys more extensive gameplay, then Betsoft is the perfect option. You can enjoy all sorts of inventive games with tons of different twists and turns. You get lots of chances to win due to the special features and bonus games.
You can play Take Olympus and meet with the Greek gods and goddesses! Feel the power of Zeus, Poseidon, Hades, Artemis, and many more when you work with them to defeat evil. On the other hand, you can also team up with a Huntress and a Dark Wizard in the Book of Darkness to discover the secrets to luck and fortune.
Gamomat
Gamomat will not disappoint when it comes to entertaining graphics and stories. They have a wide range from the typical classic slots to the all-new adventure-themed ones. Some of Gamomat's best games include Egyptian themed slots like Ramses' Book and Pharao's Riches. You can also go for more action-packed games like Fort Brave in the wild west and Duck Shooter CCS.
What to expect from Bitcasino's online casino slots
There's no denying that there are tons of different slot games and developers out there, but what sets Bitcasino apart? One of the things you can expect is exciting and seamless gameplay! You can be sure that with every spin of the reels, your experience will be easy and hassle-free.
Slot games in Bitcasino don't sacrifice quality either. You won't have to worry about getting bored because there are a bunch of different themes that will get you hooked.
Some of the best slot game developers in the world have also worked to bring you games with excellent graphics and eye-catching symbols. Depending on your preference, you will always find something new and exciting.
Since there are a bunch of different games to choose from, you have big chances of winning payouts! You can play for fun and start getting a feel of the slot games then play for real money. Trigger special features and bonus games that will increase your chances of winning rewards! The more games, the merrier!
Bitcasino only offers the best slot games that will offer you a rewarding and entertaining time. Set up an account and sync your progress throughout different devices. All you need is a good internet connection and a device like your phone or laptop!